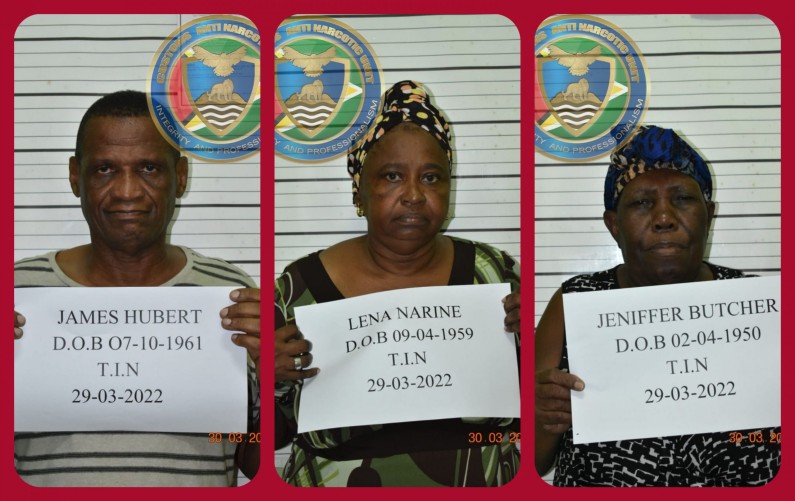 Three seniors are among five persons in the custody of the Customs Anti Narcotics Unit who were arrested after they were busted with more than 20 pounds of cocaine and a number of ecstasy pills in a Prashad Nagar House.
60-year-old James Hubert, 62-year-old Lena Narine, 72-year-old Jennifer Butcher, 47-year-old Gregory Faria and 27-year-old Jamal Narine were all arrested during the operation of the Customs Anti Narcotics Unit.
They are expected in Court before the end of the week.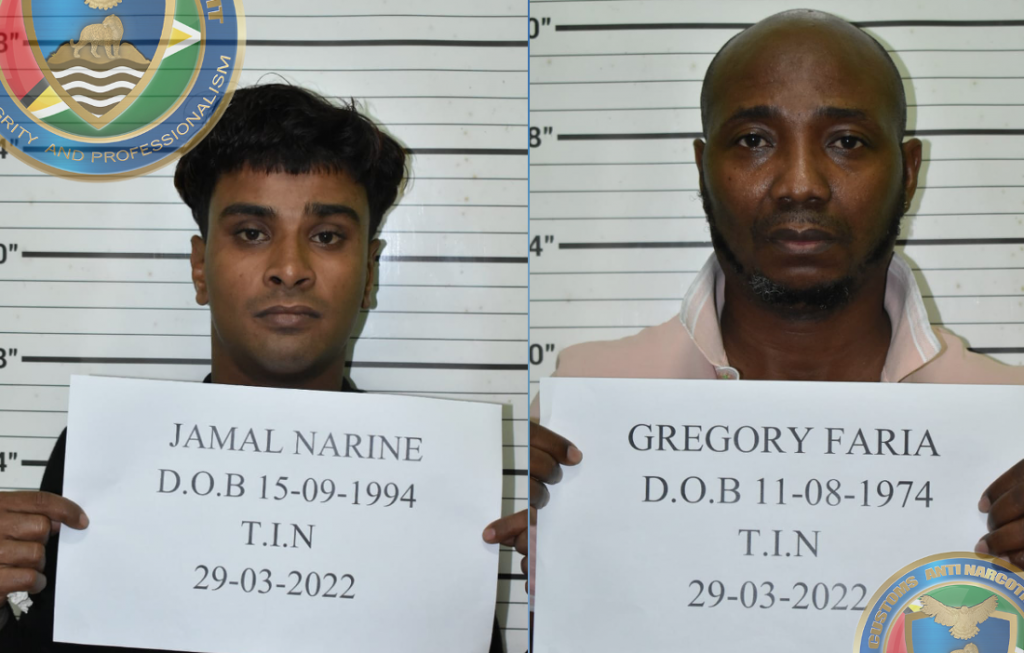 According to CANU, during its operation at Lot 295 Shantiniketan Street, Prashad Nagar in Georgetown, agents discovered 10 parcels of cocaine and a quantity of the multi-coloured ecstasy pills.
The 11.4 kilograms of cocaine has a street value of $12.5 Million while the 266 grams of ecstasy pills has a street value of $400,000.
CANU agents suspect that the packets of cocaine were being prepared for trafficking out of Guyana or possible local distribution.
The investigation is ongoing.