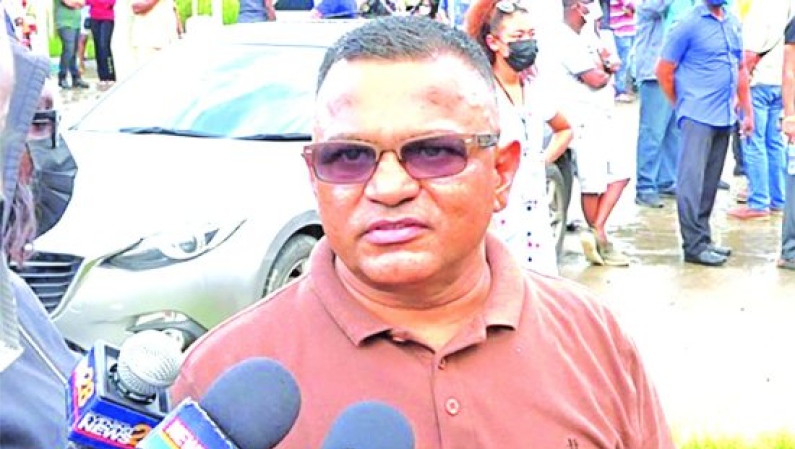 Fire Chief Kalamadeen Edoo who has found himself in the centre of a major investigation into alleged financial improprieties at the Fire Service headquarters has been sent on his pre-retirement leave.
Mr. Edoo reaches the age of retirement in June. He is expected to remain on leave straight into his official retirement. He received the instruction to proceed on pre-retirement leave this morning from the Ministry of Home Affairs.
The Fire Chief was hoping for an extension, but he had a rocky week at the Fire Service this week, as several senior and junior firefighters made known their opposition to him being granted any extension in his contract to serve as Fire Chief.
In addition to that opposition, a massive internal investigation was ordered at the Fire Service headquarters after the audit report unearthed a number of concerning financial issues.
Among the issues was the alleged overcharging of a number of companies in the oil and gas sector for fire safety certificates. There was no trace of the funds ever going into the accounts of the Fire Service and it is suspected that millions of dollars might have been collected with no trace.
Several of the fire officers provided statements to the investigators pointing out that the handling of the fire certificates and payments were done directly in the office of the Fire Chief, shutting out the other offices that were required to be involved in the transactions.
News Source understands that the Fire Chief had a meeting with the Minister of Home Affairs and his Permanent Secretary this week and both of them expressed their frustrations and disappointment in the Fire Chief over the financial issues highlighted in the audit report and the ones that are now under probe.