A late-night fire at two bonds at the GNIC shipping terminal and the Laparkan Shipping company's facilities on Lombard Street has left hundreds of millions of dollars in damages and losses.
Several imported vehicles are among the items that were badly damaged and destroyed by the blaze.
The Guyana Revenue Authority will be assisting with the putting together of an inventory of the goods that were lost in the blaze. Some of GRA's operations at the shipping facility were also hampered.
Today, the Comptroller of Customs Excise & Trade Operations at the Guyana Revenue Authority (GRA) Rohan Beekhoo said that the GRA will be doing its best to ensure that the flow of business is not hampered.
"This is rather unfortunate, and this incident is beyond our control, I figure it's beyond the control of the company as well but we are now working with them to ensure that their flow of business is not impeded so we just had discussions with them about where we can work with them to install or implement some temporary measures", he said.
At around 11:30 pm on Sunday,  the Fire Service responded to the emergency situation at the facility. The firemen had to rush to clear the area out as well as douse the blaze as there were several flammable materials in the same location.
GRA Commissioner-General Godfrey Statia said as the investigation begins into the blaze, the Guyana Revenue Authority will be doing all it can to help the affected shipping companies and importers.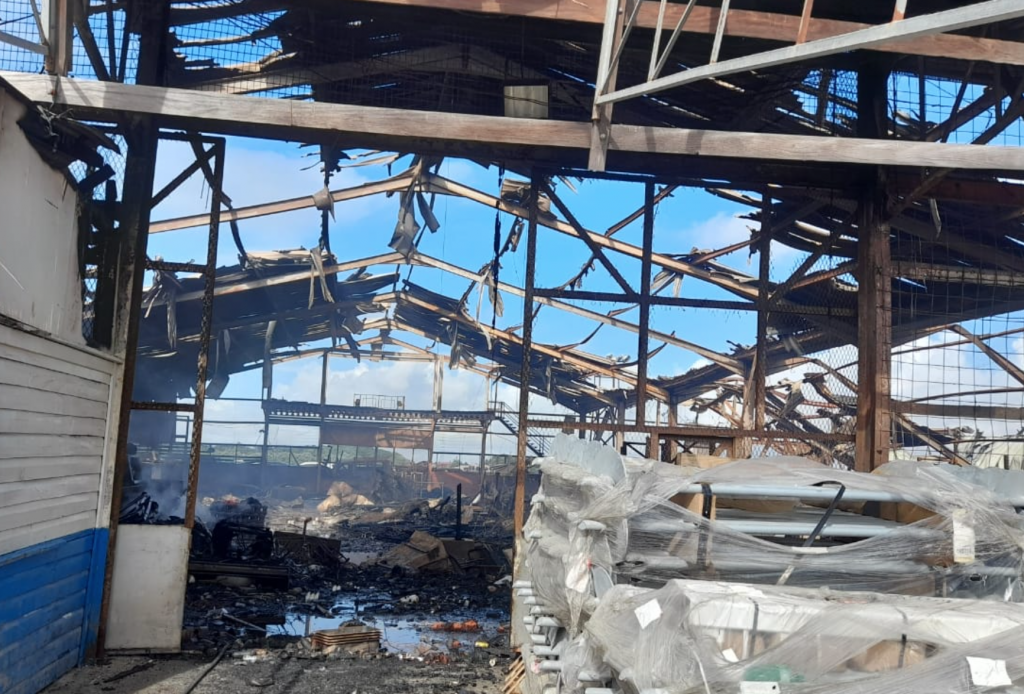 "What we would do. We would try to facilitate the clearing of goods as soon as possible but as for the re-importation that has to be something that has to be worked out between Laparkan, the insurance company, and the shippers." Mr Statia noted.
He emphasised that while the GRA is concerned about revenue lost because of the blaze, the agency will still offer help.
"We are now taking an inventory of what has been burnt some vehicles that were also on the wharf were also burnt up. So, we are doing an inventory on that".
The insurance company covering the facility has already started its own probe.