A two-day conference focusing on educators in the field of higher education opened this morning at the Pegasus hotel with President David Granger reminding the participants of the important role that trained teachers play in the moulding of the nation.
The conference has been organised by the University of Guyana's Centre of Excellence for Teaching and Learning (CoETaL).
The President said higher learning is very important for those involved in the education sector. He said his government intends to ensure every teacher gets a chance at a University education under its watch.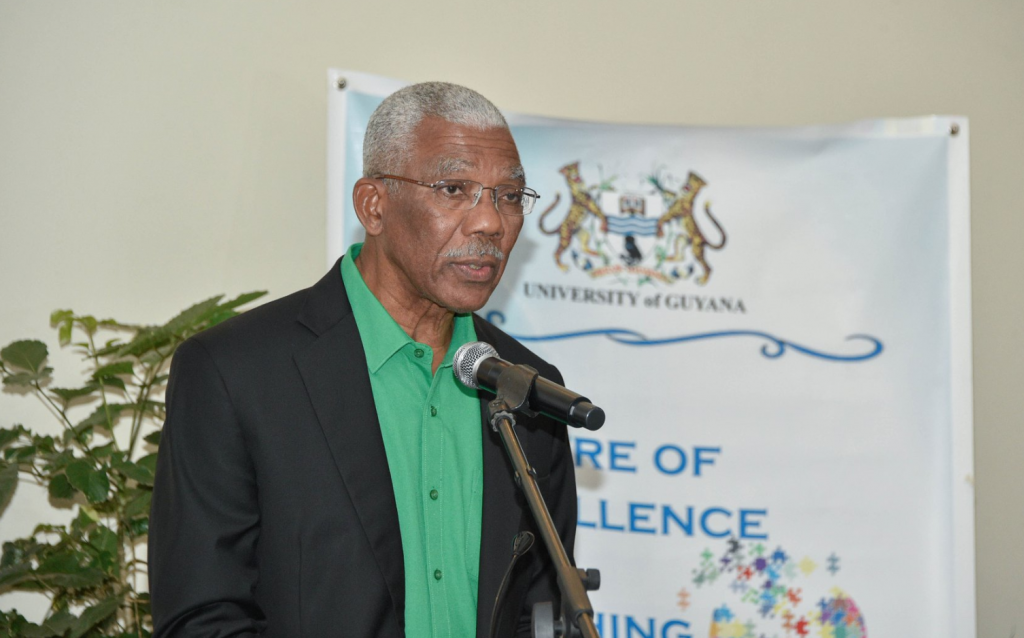 "Every teacher also will get an opportunity to attend University to benefit from improved teacher training. Educators are the sinews of the education system. They are central to achieving the aims of education which are to produce graduates equipped with the knowledge, skills and values, not only for their own personal development but national development," His Excellency remarked.
President David Granger warned that we could see the decline of the standards of education unless there is a corps of qualified teachers.
Minister of Education, Nicolette Henry told the Conference that educators must remain in the forefront of higher learning. She said tertiary education is and has always been important.
Minister Henry said "I think we all can agree that twenty-first-century graduates must be well educated in the broadest sense of the word. We know, they need top-class degrees in science, engineering, arts and other areas like humanities. But academic competencies alone will not suffice, other capabilities are equally important: such as intellectual curiosity, entrepreneurial skills and the ability to communicate ideas"
A number of government agencies have set up small information booths to complement the conference, which is focusing on changing technology and other influences in the teaching and learning environment.