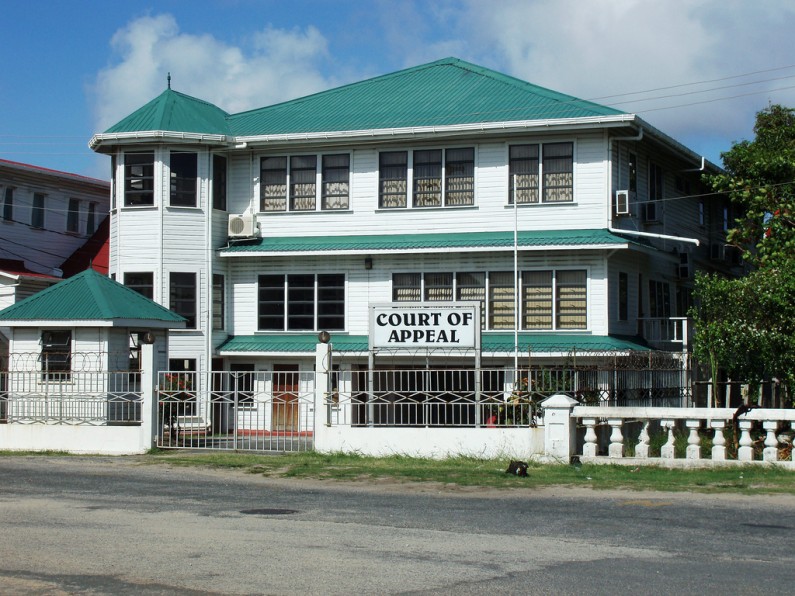 The Appeal Court of Guyana this morning essentially dismissed the appeal of a Full Court ruling that the High Court did not have jurisdiction to hear a judicial review case taken before it by private citizen and APNU+AFC Candidate Ulita Moore.
While the Court dismissed most of the appeal about jurisdiction, it noted that the High Court did have jurisdiction to hear part of the matter before it, but the Appeal Court will not send the matter back to the High Court.
The decision by the Court of Appeal allows the Elections Commission to forge ahead with its plans for a recount of all the votes cast in the 2nd March elections.
However, the Court made it clear that the Elections Commission must not shirk its responsibility to any other entity and must therefore overlook and supervise the electoral process including the recount.
The Court feels that by having any outside entity overlooking the recount, it would be a case of GECOM allowing the outsourcing of its constitutional responsibilities.
The final orders of the Court will be handed down tomorrow. The Counsel for Ulita Moore, Senior Counsel Roysdale Forde requested time from the Court to submit a letter regarding the one section of the appeal that will be allowed, which speaks to the High Court being allowed to hear the case about CARICOM's role to supervise or overlook the recount.
Forde has up to this evening to submit his letter and the other Attorneys have up to tomorrow morning to file their responses. The final rulings of the Court will be handed down by 1:30 pm, the Judges indicated.
The Guyana Elections Commission decided on Friday that it will go ahead with a recount of the votes beginning with Region 1 and making its way to Region 10.
The Commission had made it clear that no recount would have started before today's Court ruling. With the Court not blocking the recount, it will now be up to GECOM to decide on the timeline and other systems for the recount.