As Guyana prepares to begin accepting flights with Guyanese nationals who are stranded abroad, those nationals will be required to home quarantine for seven days, once they produce a negative COVID-19 test two days before their arrival and successfully pass the COVID-19 screening at the local airports when they arrive.
The measure is applicable to the first 300 Guyanese nationals who have been granted approval to return home.
The Guyana Civil Aviation Authority has announced that the first flight of Guyanese nationals is expected to arrive in Guyana next week from Barbados while a flight from the United States is expected the following week.
There has been some confusion on the quarantine issue as information contained in the official Ministry of Foreign Affairs application form for the repatriation flights appears to differ from the position of the National COVID-19 Task Force.
The Foreign Affairs Ministry in its application form indicates that persons are required to undergo at least 14 days of quarantine. It also indicates that a negative test does not necessarily exempt the applicant from quarantine.
However, when contacted this morning, Secretary to the Task Force, Imran Khan pointed to an earlier release on the issue from the National COVID-19 Task Force.
He clarified that the form requires that all persons consent to being quarantined at a public facility as a safeguard in the event that the person arriving shows signs of COVID-19 upon arrival, as the test would have been done two weeks prior to their arrival and submitted two days before.
It was explained that the arriving nationals will be allowed to submit themselves to 7 days of home quarantine once they present the negative test and show no signs or symptoms upon their arrival in Guyana.
The Task Force is expected to issue a statement to clarify the issue.
There are more than 500 Guyanese nationals stranded abroad who have been indicating an interest to return home.
The Guyana Civil Aviation Authority will be overlooking all of the flight arrangements with the airlines that will be used for charter service. The returning nationals will stand the cost for their airline tickets.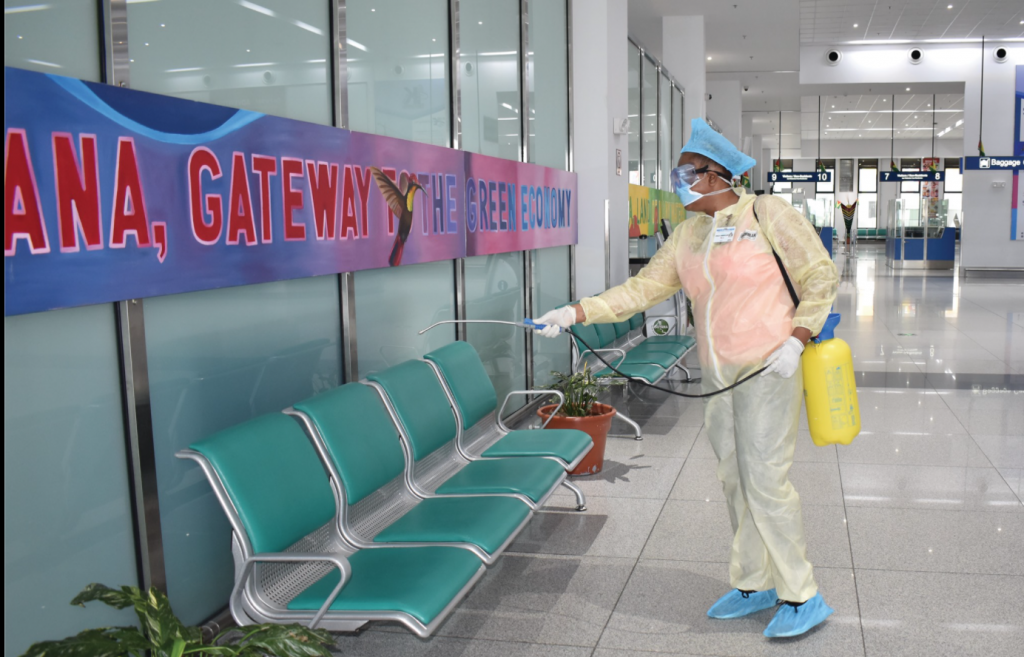 The Civil Aviation Authority will be allowing the US flights as part of a phased approach.
Each flight is likely to be 7 to 14 days apart as there is concern that if a large number of persons arrive and may require quarantine at a government facility, there may not be enough facilities in place to accommodate everyone at the same time.
Regularly scheduled flights are not likely to return until late July or August and that will be dependent on the COVID-19 situation in Guyana.
Airports in Guyana have been closed since March as a precautionary measure to assist the fight against the coronavirus pandemic.