At an early evening flag raising ceremony to usher in Guyana's 53rd Republic Anniversary, President Irfaan Ali said his hands are outreached for all of Guyana as he promised to push for greater unity and cooperation across the country.
"My hands remain open for friendship, my hands remain open to shake the vulnerable, to lead the weak, to guide the strong and to embrace all of us. It remains outstretched to the proposition of unity, to the proposition of home and to the dedication of country above self", President Ali declared.
Speaking before an audience of invited guests and members of the joint services outside the Parliament building last evening, the President said Guyana's best days are still ahead, echoing previous statements about his government's plans for moving the country forward with the resources from the new found oil wealth.
"We are ensuring that the use of our oil resources are prudent, being made more transparent, and secured for present and future generations", President Ali said.
He dismissed the "negativity" being channeled towards his government and promised that it will not be allowed to deter his administration's plans and efforts to build and develop the country across every region.
The President also extended thanks to all Guyanese for embracing his government's plans, making special mention of members of the joint services, health care workers teachers, farmers and other public servants.
"All those who are positively contributing to the upliftment and development of our country", the President said as he also thanked Members of the National Assembly for their service to the nation.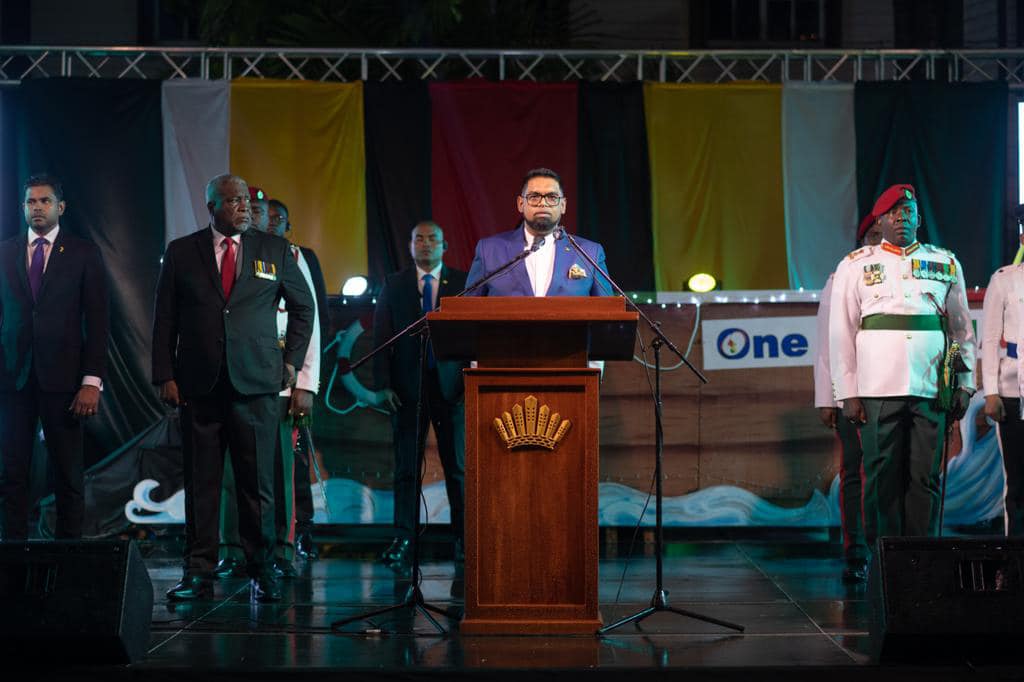 As the country observes and celebrates another Republic anniversary, President Ali said homage must also be paid to those who struggled to build the Guyana that exists today.
He said with all that's happening across the world, there is a need for Guyanese to work together and not in isolation of each other.
"It is our collective effort as a nation and as a people and as a society and as a family that will ensure that we are protected and are all safe and will all succeed. I pledge to be the head of the storm's defence system and to be that leading link that embraces every other link and forms itself into the Guyanese family, to secure our future, safeguard our land, preserve the beauty of a unified people and uplift the aspirations of a hopeful people", the President said.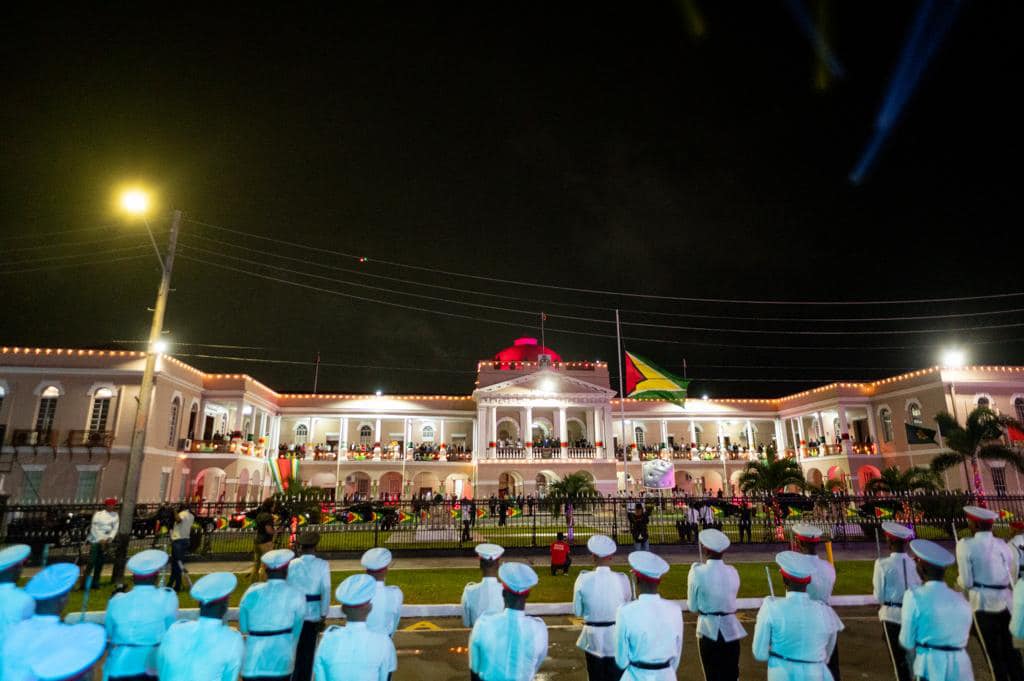 He said it is for Guyanese to battle dark days and dark clouds together, as preparations will always have to be made for the next approaching storm that cannot be predicted.
Guyana attained Republic status in 1970, officially becoming the Cooperative Republic of Guyana, severing all ties with the British monarchy four years after gaining independence.