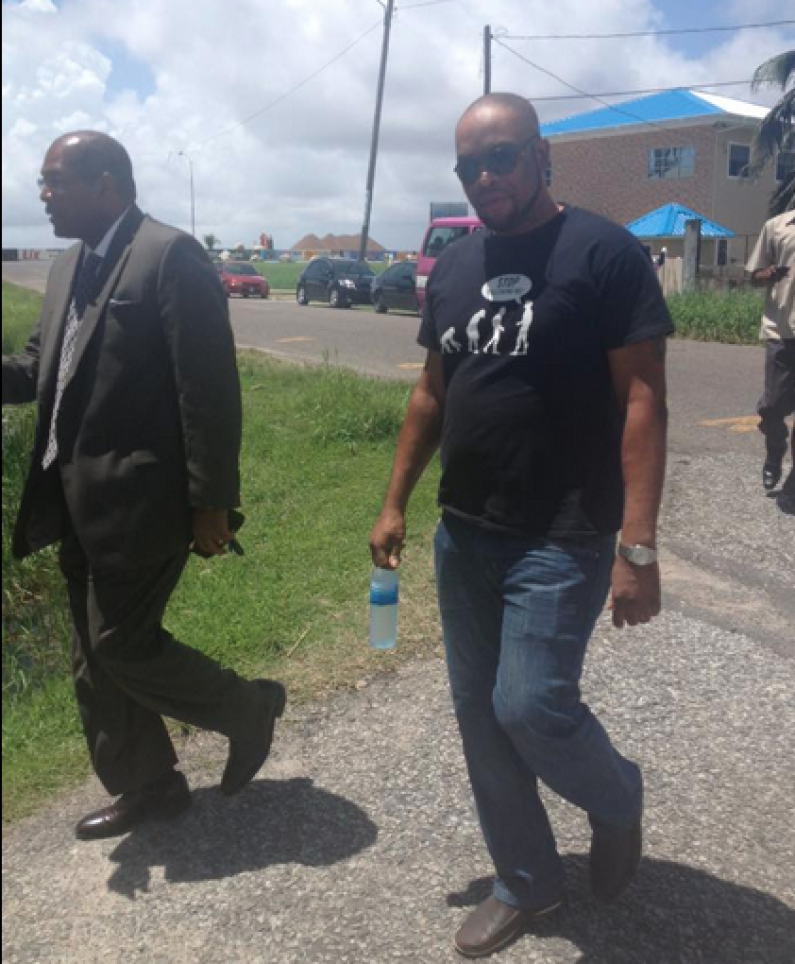 Accompanied by Attorney-at-Law, Nigel Hughes, self-confessed member of a death squad and former murder accused, Sean Hinds turned himself over to law enforcement on Monday afternoon, moments after Public Security Minister, Khemraj Ramjattan issued a call for him to do so.
Dressed in black t-shirt and denim jeans with dark shades and a cap, Hinds walked briskly into the Criminal Investigations Department of the Police Force with Hughes at his side. He had wanted to surrender to the police since last week but News Source understands, he could not find a senior Attorney  who was willing get involved in the matter.
Crime Chief Wendell Blanhum confirmed to News Source that Hinds is custody and will now be questioned with regard to a "serious offense", he is believed to have committed and also questioned about his recent confessions about being a member of a death squad that was responsible for the gunning down of a number of criminal suspects and other persons.
During an interview last week with the HGP TV Nightly News, Hinds confessed that he was a member of the death squad that operated during the 2002/2003 crime wave. He said without the squad, Guyana may not have survived the onslaught of criminal activity during that period.
He claimed also that the operations of the squad was supported by the Police Force and that he was provided with guns and instructions from senior police officers at the time.
While admitting that he was a member of a death squad, Hinds has distanced himself from the March 10, 2015 murder of political activist, Courtney Crum-Ewing.