With both Guyana and Suriname on the pathway to become major players in the oil and gas sector, the President of Suriname, Chan Santokhi believes both countries must be responsible as they move ahead with the development of their oil and gas resources.
Speaking at the opening of the International Energy Conference at the Guyana Marriott Hotel this morning, President Santokhi said Suriname is already moving in the direction of having the oil and gas sector managed responsibly as other marine resources are developed.
"We must be responsible in our approach and certainly develop our oil and gas resources in an environmentally friendly and sound manner. Human activities, including fishing, shipping, or the exploitation of marine resources are rapidly developing. Suriname, therefore, is on a path where better integration and management of human activities in the marine landscape of Suriname will be pursued", the Surinamese President said.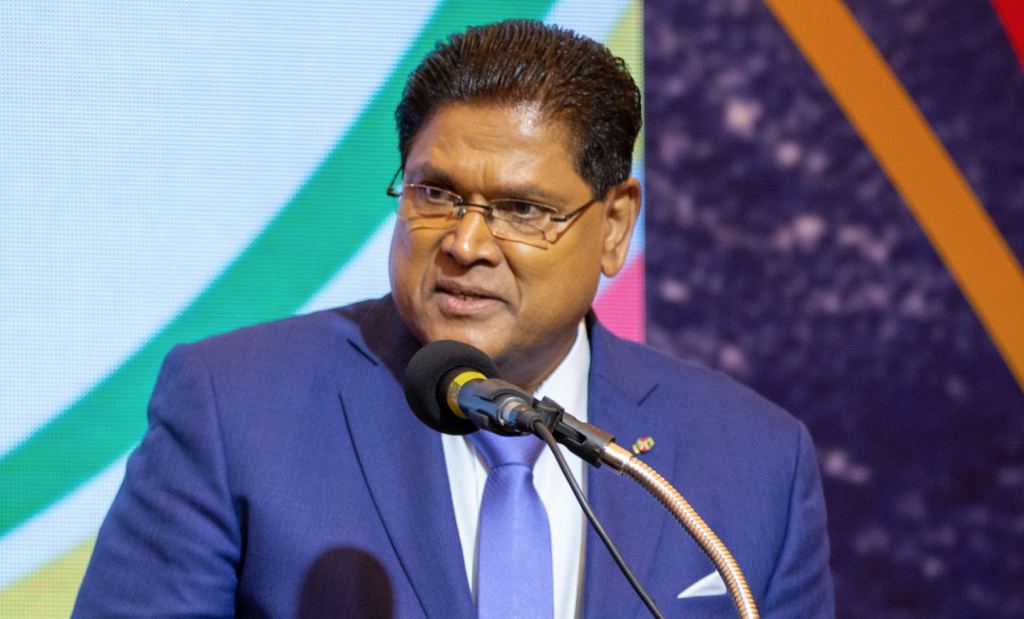 In 2020, there were several oil discoveries made in Suriname, as Guyana also made major discoveries. Since then, the two neigbouring countries have been looking at various areas of cooperation to develop their oil resources and strengthen their ties.
President Santokhi said both Guyana and Suriname are on a path of development towards a sustainable economy that will make the transition from carbon-based energy to green energy.
He said "we must realize the challenging times we live in. Apart from the pandemic and global and financial and development risks, we also face the impact of climate change and now of also looming instability as a consequence of political conflict. All of these will have an impact on the energy demands, flows, and prices".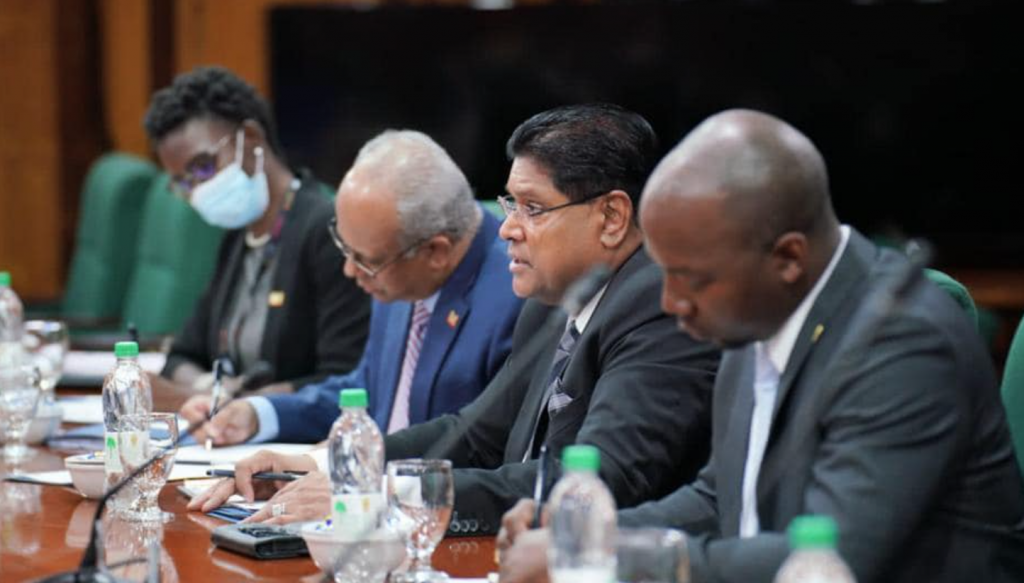 The President of Suriname is also confident, that Guyana and Suriname could become key international players in tackling some of the world's energy problems.
"I certainly believe that Suriname and Guyana with the new resources can help mitigate global energy poverty which it makes difficult for almost one billion people to develop a productive livelihood. In charting this transition, we must recognize that others have gone before us and have profited from the revenues to develop a modern economy and create a future path of economic development where oil and gas may not play a significant role anymore", President Santokhi said.
The International Energy Conference is focusing heavily on the sustainable use of energy resources and development. The President of Suriname told the conference opening that his country has already put various initiatives and systems in place for greater management of the country's natural resources in a more sustainable manner.