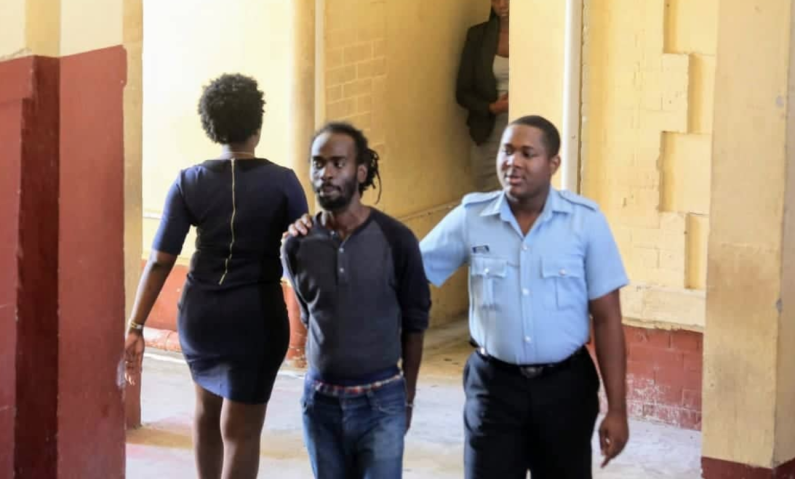 A Taxi Driver, who was asked to pay the remaining $2,000 he owed for a ring, has found himself behind bars after he allegedly stabbed the person who sold him the piece of jewellery.
The accused, Morris Carter, of Werk-en-rust stood before City Magistrate Clive Nurse and was not required to enter a plea to the attempted murder charge.
The police report stated that on the 27th August at a car wash bay in Sandy Babb Street, Carter stabbed Mathew Gilbert, with the intent to commit murder.
The Police Prosecutor explained that on the day in question, Gilbert confronted Carter over the $2,000 balance in payment that he owed for a ring he had purchased.
It is alleged that the accused, Morris Carter became annoyed with the man's reminder and whipped out a knife and stabbed the man to the chest.
The Prosecutor objected to bail since the victim is still hospitalised.
The Magistrate refused bail and remanded the taxi driver to prison until later this month.