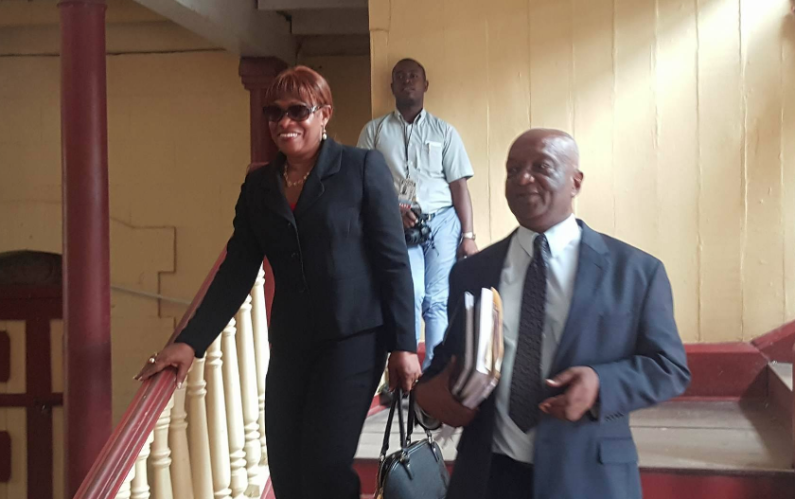 Fours Months after being slapped with 24 charges of stealing money from the government, the trial of former Minister of Public Service under the PPP, Jennifer Westford and her former Personnel Officer Margaret Cummings got underway in the Georgetown Magistrate's Court on Wednesday.
But within minutes of the commencement of the hearing, Magistrate Judy Latchman was forced to put off the case until a later date.
Confusion arose when the defendants' lawyers, led by Attorney Neil Boston, observed that there was a mix up in the statements tendered.
One witness had already taken the stand and had started to testify when Boston claimed that he was surprised, pointing out that what was contained in the witness' written statement was different from his oral submission.
The witness was Andre Albert Dazzle, the Chief Accountant at the Department of Public Service, formerly known as the Ministry of Public Service.
But Police Prosecutor Vishnu Hunt claimed that Dazzle's oral testimony did match the contents of his written statement. The defendants lawyers insisted that they were not furnished with the information before the commencement of the trial, placing them at a disadvantage.
They suggested that the Prosecutor take some time to fix the statements to allow for all information to be laid over and a smooth flow of questioning during the trial.
Hunt accepted and proceeded to make the relevant application which was granted by Magistrate Latchman.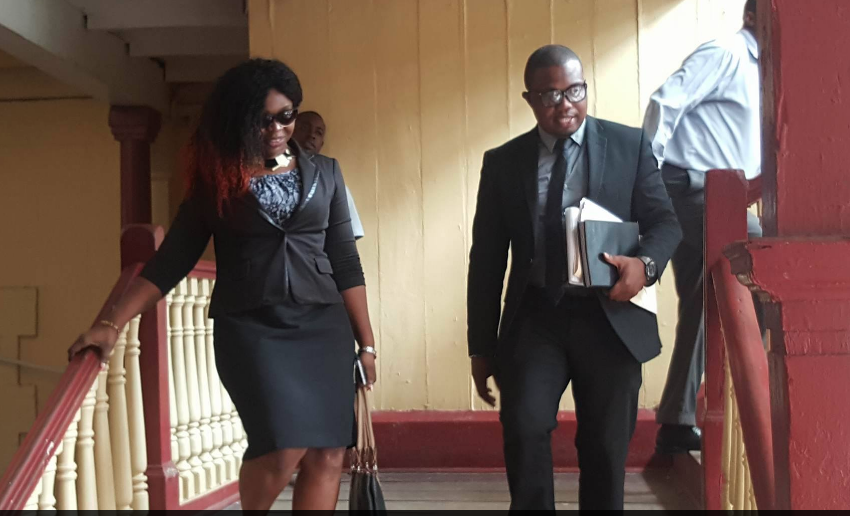 They will return to Court on July 26 for the file where a date will then be set for the continuation of the trial.
Already, Dazzel had told the court that he was responsible for preparing financial projects and reports and supervised the Accounts Department.
He claimed that Cummings held many positions within the Ministry, including Chief Personnel Officer and Confidential Secretary to the former Minister. She also acted as the Administrative Officer and was in charge of the day to day operations of the Accounts Department, Dazzle told the Court.
He said he reported directly to Cummings who in turn reported to the Minister.
The charges against Westford and Cummings cover a period from as early as the 19th October, 2011 to the 28th April, 2015. The charges covered various sums of money, all in the millions of dollars, that were allegedly stolen from the Government of Guyana by the two former senior public officers.
The least amount was allegedly stolen in October 2011 and that was the sum of $3 Million.
After that date the sums varied with the highest amount allegedly stolen at one time standing at $75 Million in November 2014.