A Guyanese registered cargo vessel has been busted with more than 95 pounds of cocaine in Tortola.
According to reports out of the British Virgin Islands, the vessel carrying the name "Krautsand" was nabbed at the Port of Purcell with the illegal cargo.
The bust took place on July 18 after the vessel arrived in the BVI from Trinidad and Tobago.
The seizure was part of a joint operation involving both the Police and Customs Department of the British Virgin Islands.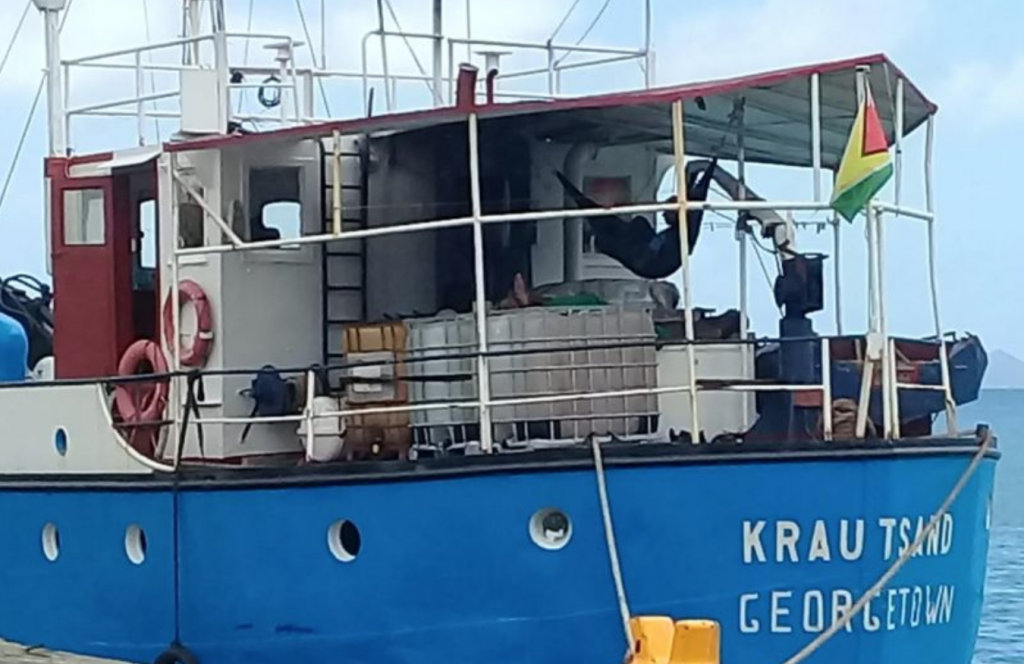 According to a statement from the Police in the BVI, three pallets containing 200 bags of Thin-set cement were discovered and searched and it was during those searches that the packets of more than 95 pounds of cocaine were discovered.
There has been no information released on the owner of the vessel as the investigations are ongoing. The vessel was last in Guyana in mid-June and left for Trinidad and Tobago.