The Ministry of Education and the University Guyana have launched the International Centre of Excellence in Educator Innovation, Learning and Development.
The new Centre falls within the Faculty of Education and Humanities (FEH) at the University of Guyana. Its establishment paves the way for teachers and other persons interested in pursuing studies within the Education faculty to do so online.
Minister of Education, Priya Manickchand noted that the idea to establish the centre and to move online was as a direct result of the Cyril Potter College of Education's success in training teachers virtually in the height of the COVID-19 pandemic.
Manickchand recalled that prior to the pandemic, the College was only able to train 535 teachers per year due to space issues.
The college recorded a sharp increase to around 2000 students at the end of 2021 due to virtual classes.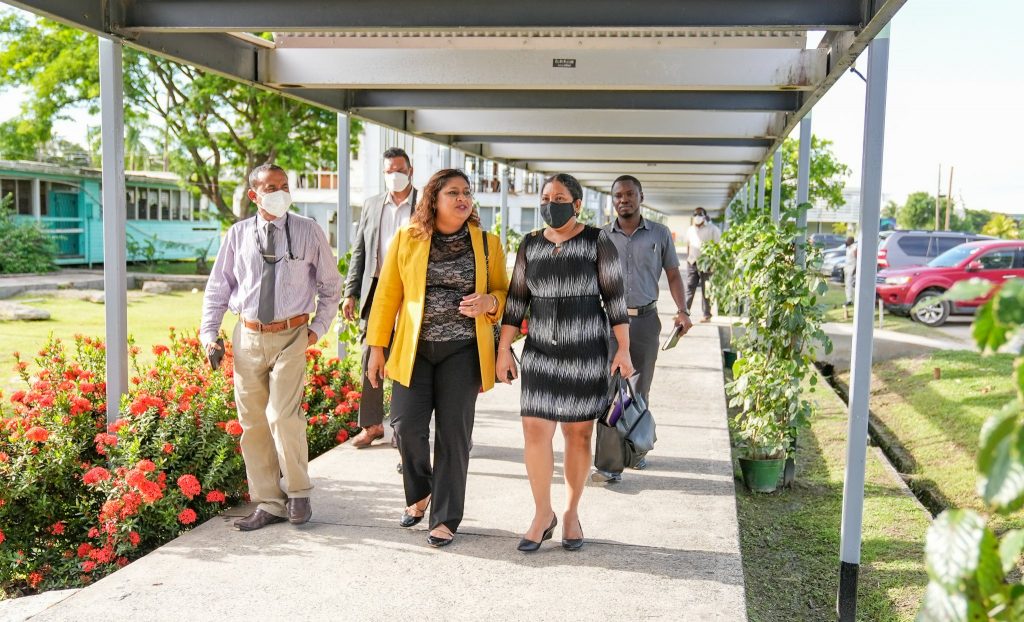 The new Centre will provide all of the courses offered by the Faculty through an online mode between the hours of 5pm and 10pm.
The Minister of Education said this will allow teachers to pursue studies after school hours thereby reducing the loss of time with students.
"It means we're going to be able to put more and more trained teachers in the classroom and they're going to be more effective at delivering education", the Education Minister said.
Vice-Chancellor of the University of Guyana, Professor Paloma Mohamed said the University responded to the call to find a way to lessen the learning gap by ensuring teachers were no longer leaving the classroom to teach but simultaneously not depriving teachers of the opportunity to study.
The Vice-Chancellor said new units have been added to the center in order to cater for new learning techniques for teachers. According to Professor Mohamed, one Unit is going to study, teach and research Science, Technology, Engineering, Art and Mathematics (STEAM) education with a focus on Technology. The second Unit, she said will focus on digital technologies and educational technologies.