General Secretary of the People's Progressive Party Clement Rohee said he could not condemn or give a comment on effigies of the APNU+AFC leaders that were put to hang in Essequibo because he had not seen any photographs of the effigies in the daily newspapers.
On Saturday two effigies of the APNU+AFC Presidential and Prime Ministerial Candidates were found hanging in Anna Regina from a power pole with death threats.
The discovery was made on the same day that the PPP hosted a rally at Damon Square in Anna Regina.
The use of the hanging effigies immediately got the condemnation of the APNU+AFC coalition.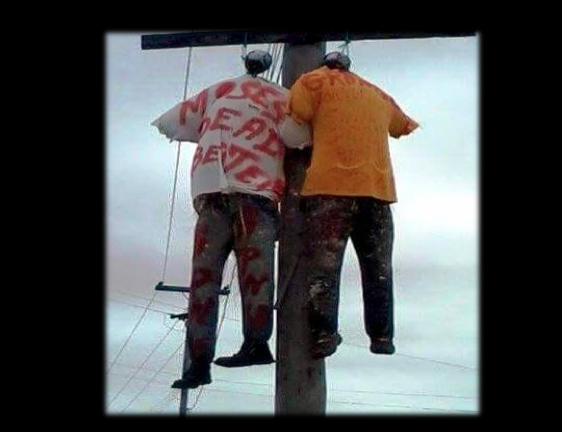 At his press briefing on Monday, Rohee told reporters that they should first get the effigies published in the local newspapers before he offers a comment on them. He said he had not seen them but did see a campaign flag for the APNU+AFC hooked on the Damon monument at Anna Regina.
Questioned about whether he had also seen the Joe Vieria National Park on the West Bank of Demerara draped in PPP campaign flags, Rohee said he had not seen that either and therefore could not offer any comment on that.
In its statement on Saturday about the hanging effigies, the APNU+AFC said "this act by supporters of the PPP/C is abominable, distasteful and a frightening insight into the mindset of the desperate PPP/C. It is noteworthy that these effigies have been erected on the day when the PPP/C is hosting a rally on the Essequibo Coast, and just after Bharrat Jagdeo has spent several days in the region."
The party added that the "hideous act is clearly aimed at inciting APNU+AFC supporters and also follows the verbal assault and intimidation of APNU+AFC members in Region 2."