Firemen rushed across to a variety store on Regent Street on Sunday evening as a fire ravaged through the building located at 136 Regent Street.
By the time the firemen arrived, the building which was already engulfed but they managed to restrict the fire to the one building and a tent facility that was set up next door.
The entire two-story building was gutted within an hour despite the best efforts of the firefighters.
Fire Chief Marlon Gentle said a full investigation has been launched into the fire as it was unclear how the fire got started.
However, it is suspected that the fire might have started at the tent facility which was recently set up where the Sachi's Store once stood. That store was gutted by fire earlier this year.
A large shopping tent was set up on the vacant land and persons reported seeing the fire at the back of that tent facility first.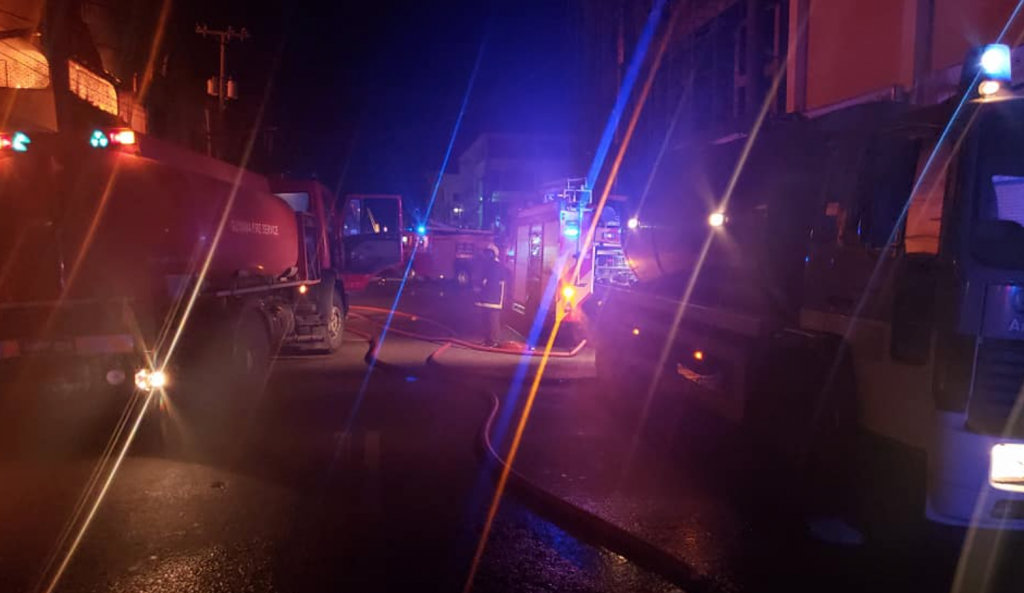 The Fire Chief said the investigation will be comprehensive.
The building which was gutted last evening stood just two buildings away from the Guyoil Gas station, so firemen ensured they restricted the spread of the fire to prevent what would have been a major catastrophe.
This was the third fire along the Regent Street shopping area for this year.